Askin Cabinets are excited to be part of a winning combination.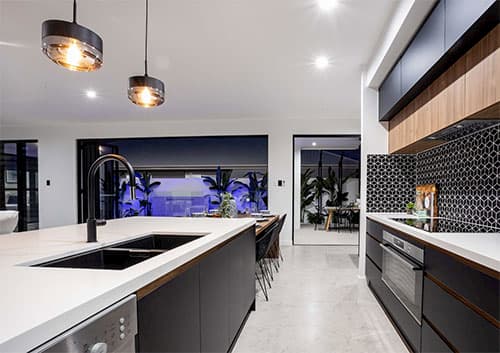 Kitchen and bathroom ideas brought to life.
From concept to completion, award-winning Askin Cabinets in Caloundra, Sunshine Coast provides an all-inclusive service to streamline your entire kitchen or bathroom renovation.
With professional service and unrivalled quality, our Sunshine Coast cabinet makers bring together beautiful designs and craftmanship to transform your home.
From kitchen and bathroom renovations to custom cabinetry for new homes,  we'll take your vision, combine it with our expertise and make your kitchen design and renovation ideas a reality. Request a quote online or call us on 07 5491 2765.
Custom Cabinets Sunshine Coast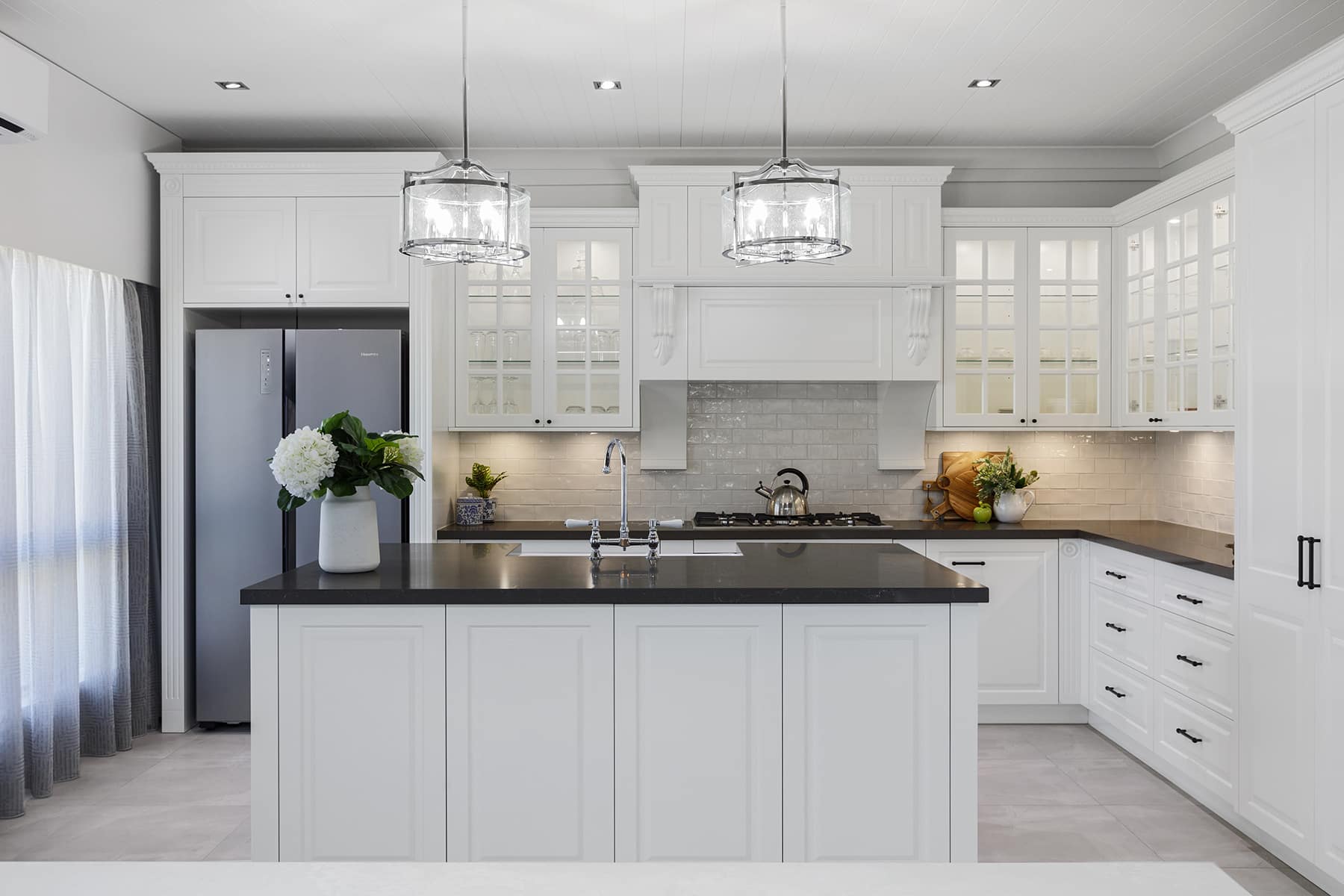 Our team is up-to-date with the latest in kitchen, bathroom and laundry trends. We design, install, and will manage your entire project, liaising with tradies such as plumbers, tilers and electricians.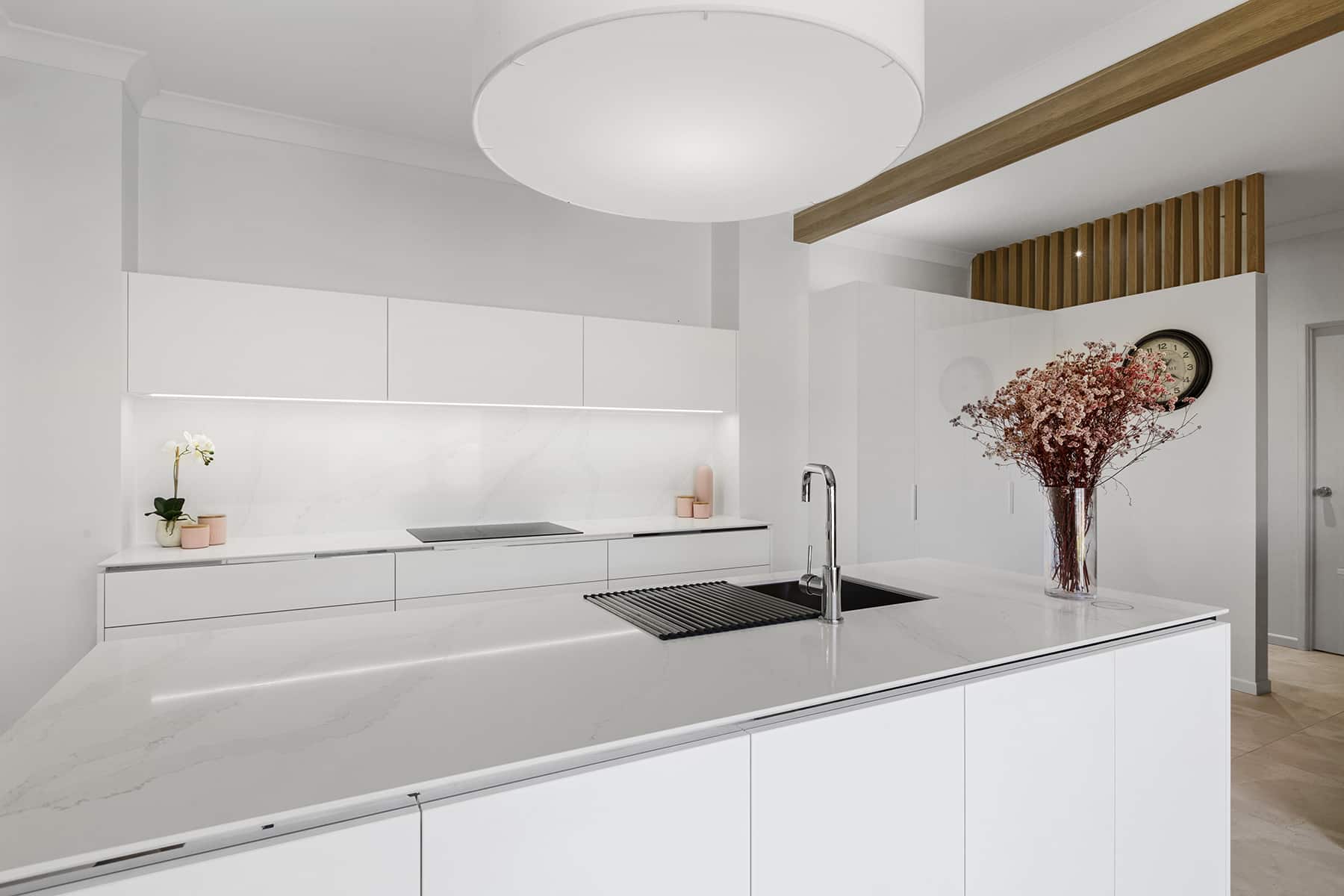 Instead of moving, give your place a facelift. Our talented interior decorator will assist you with colour and design, while our dedicated estimator's expertise will ensure your ideas fit within your budget.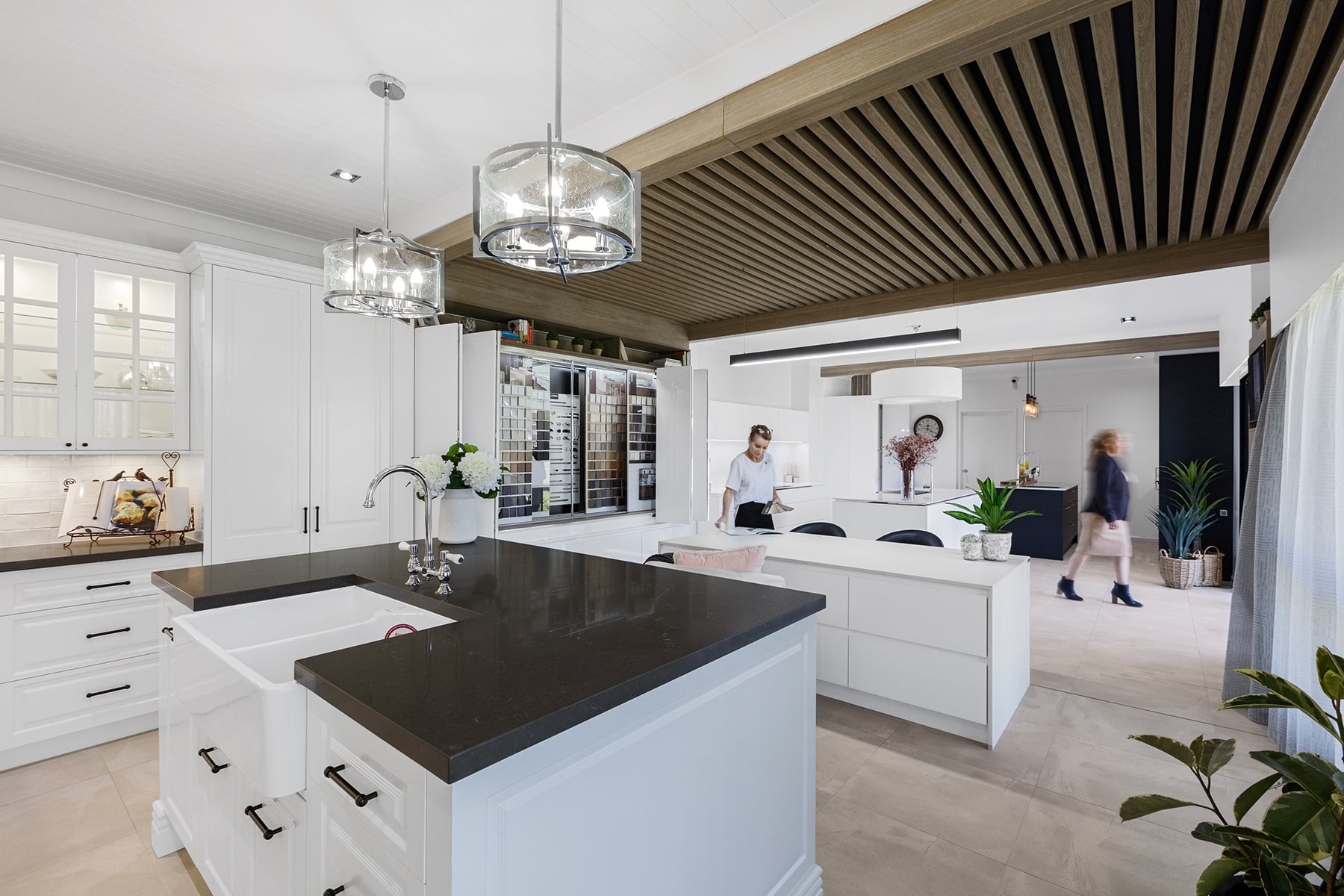 Brochures and internet images can't compare to being able to see and touch our showroom displays and products. Get a real feel for how your home and office could be transformed.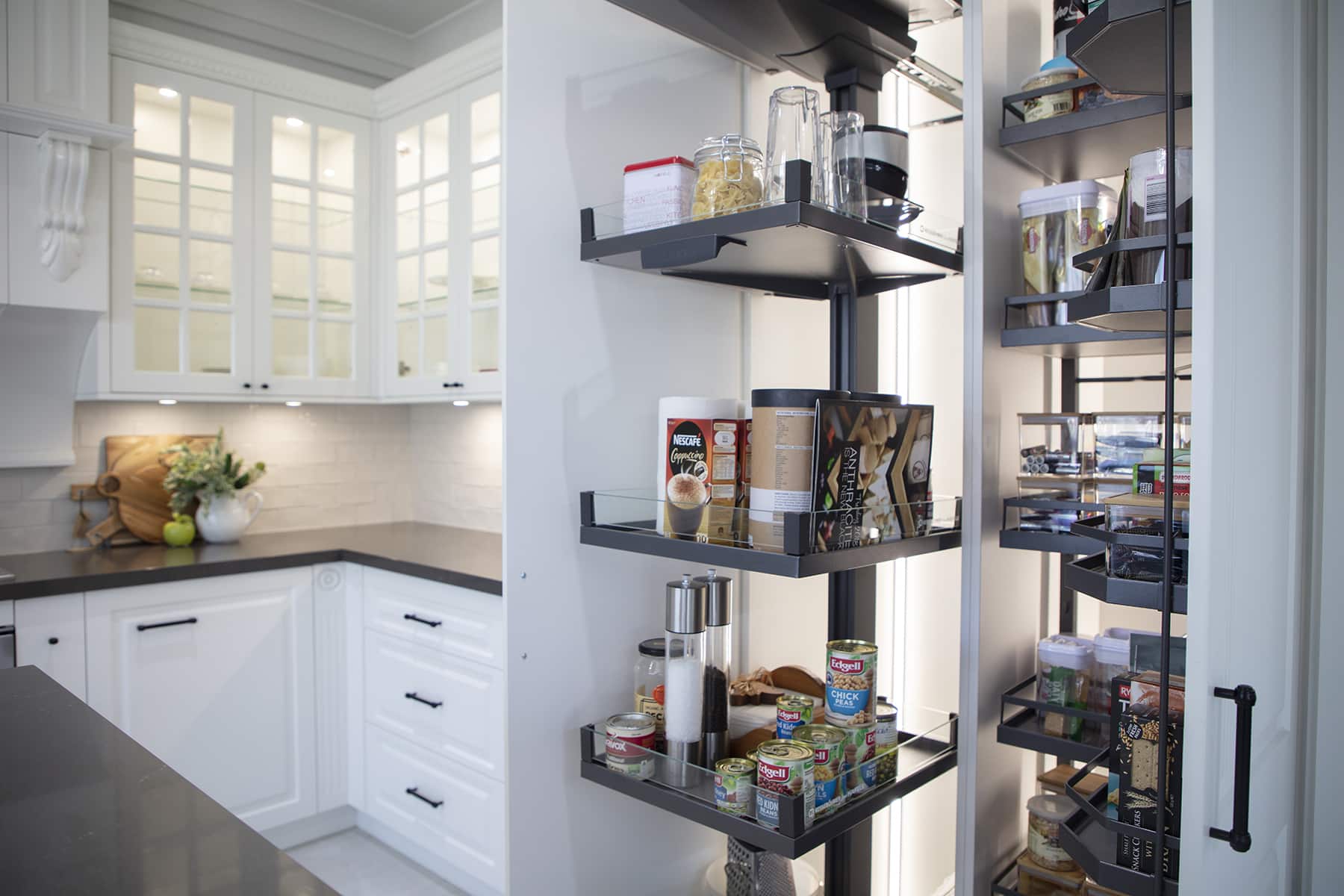 Throughout our many years on the Sunshine Coast, we have forged excellent relationships with our suppliers, including big names like Hettich Australia, Laminex and essastone by Laminex.
Transform Your Home With New Custom Cabinetry
Is it time to give your home cabinetry a facelift? If so, you need Askin Cabinets on your side.
We specialise in kitchen renovations and custom cabinetry that transforms the look and feel of your home. Our team works hand in hand with you to design, craft, and install kitchen cabinets that are both beautiful and functional.
With over two decades of experience, our expert cabinet makers are well versed in ensuring that your renovation project is completed on time and within budget.
We are always on hand to offer our advice when it comes to colour schemes and style, so you can trust us to be your cabinet consultancy, while also offering ideas for storage units, shelving and modular units.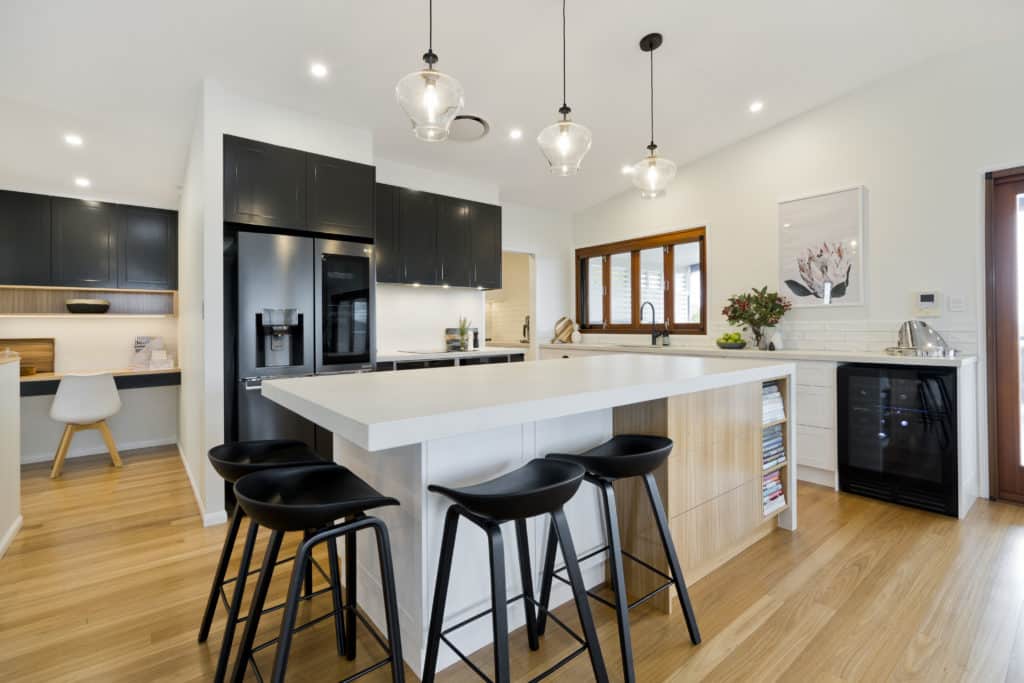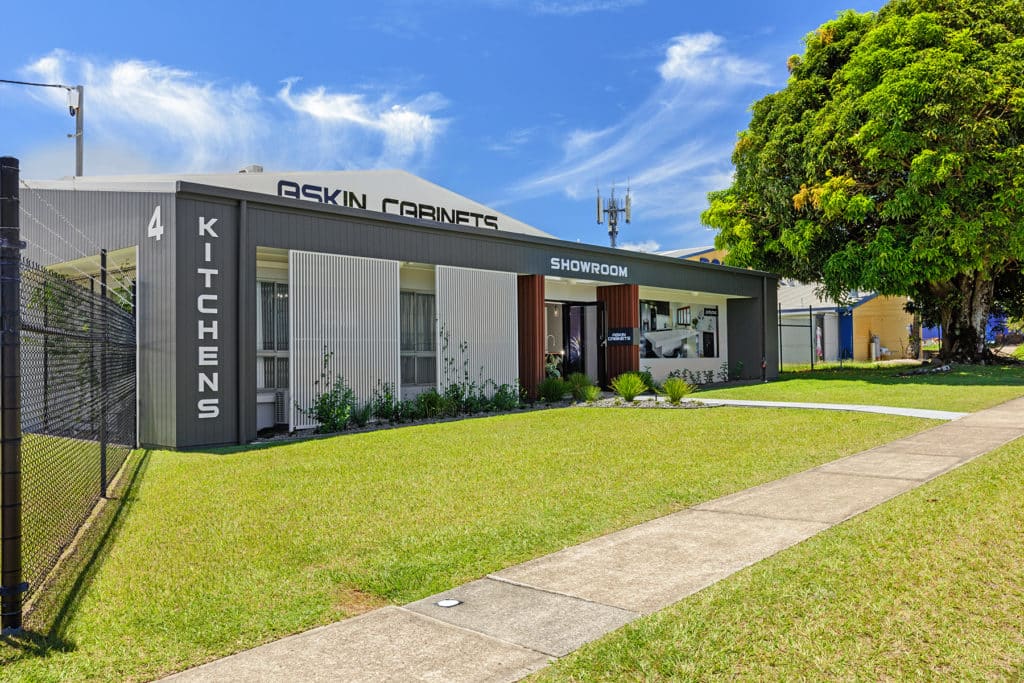 Did you know that we have a cabinetry showroom?
Drop in to see us at Askin Cabinets during our opening hours from:
Monday – Friday 8:00am – 4:30pm,
Saturday 9:00am – 12:00pm
See our designs up close and inspect the quality of the workmanship which sets us apart from the competition.
Our knowledgeable staff will be on hand to answer all your questions and run you through the various features of each item.
Talk To Us About Your Next Renovation Project
For expert cabinet makers on the Sunshine Coast, get in touch with our friendly team at Askin Cabinets.
We're always happy to talk to you about your next kitchen or bathroom renovation project. Request a quote online or call us on 07 5491 2765.
After a referral to Askin Cabinets, I thought I'd get a quote for a small kitchen Reno thinking it would be out of my price range. I never thought I could afford stone on a budget of under 10k! I was so impressed from inception to install after install follow ups and Assistance. Denise was incredible in offering and bringing her skill set all the way. My new kitchen with stone tops came in under budget without the quality of workmanship being compromised, I am EXTREMELY happy with my fit out and the experience provided and available to me.

I will continue to use Askin Cabinets for future Reno's, Not just kitchen as they specialise in so many other fit outs and I have wardrobes , Laundry, Bar and kitchenette space to go. (Can't stop me now) my house valuation just doubled! The stress was not mine and install turn around was incredible. Thank you Askin Cabinets for your outstanding service.
Thank you Askin Cabinets.....we love our new stylish bookshelves! The experience was positive from start to finish. Everyone we dealt with was professional and friendly. You understood what we wanted, contributed great ideas and then you created it. We would definitely use Askin again. Thank you.