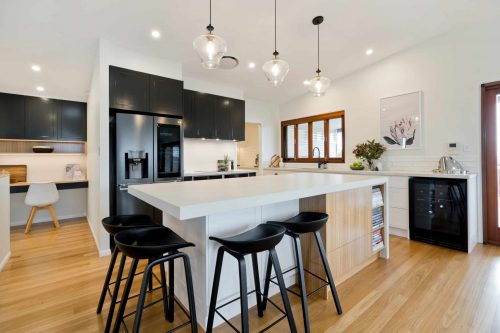 Custom Cabinetry For New Homes On Sunshine Coast
At Askin Cabinets, we work with building industry leading professionals and housing developers to create custom kitchens, bathroom and laundries to suit the modern family.
Our product range includes:
Experienced onsite estimators ensure your project stays on-budget and on-time while meeting your expectations and requests.
A dedicated interior decorator will help with product placement, colour schemes and more to help you achieve your dream space.
We'll coordinate the entire project from design through to liaising with other trades, such as plumbers and electricians.
Our relationships with big name brands allow us to provide you with high quality appliances at competitive prices.