6 Notable Neutral Contemporary Style Kitchen Decor Ideas
Neutral palettes are all the rage nowadays. Indeed, neutral palettes are quite popular for contemporary style kitchens. This is why many homeowners want to design their kitchens using these principles. If you've been thinking of revamping your kitchen in this way, you may be wondering how you can get started. Because of this, we thought it would be useful to put together a brief article discussing popular decor ideas that you can use for your kitchen. If this is something that you're interested in, read on as we discuss six neutral contemporary style kitchen decor ideas.
Neutral Kitchen Decor
If you are looking to revamp your kitchen, keep it simple and go for a warm-toned kitchen with plenty of natural materials. Natural materials will complement any room design, especially ones that already have natural elements. To get the look, steal these designs from us!
Tree Branch Centerpiece
If you're looking to add a touch of nature into your kitchen, a tree branch centrepiece is the way to go. Get some raw tree branches from your yard and place them in a glass vase or ceramic bowl. Fill the base with some fruits or a wooden cutting board to create a gorgeous centrepiece. This quick and simple tip will give your kitchen a touch of nature.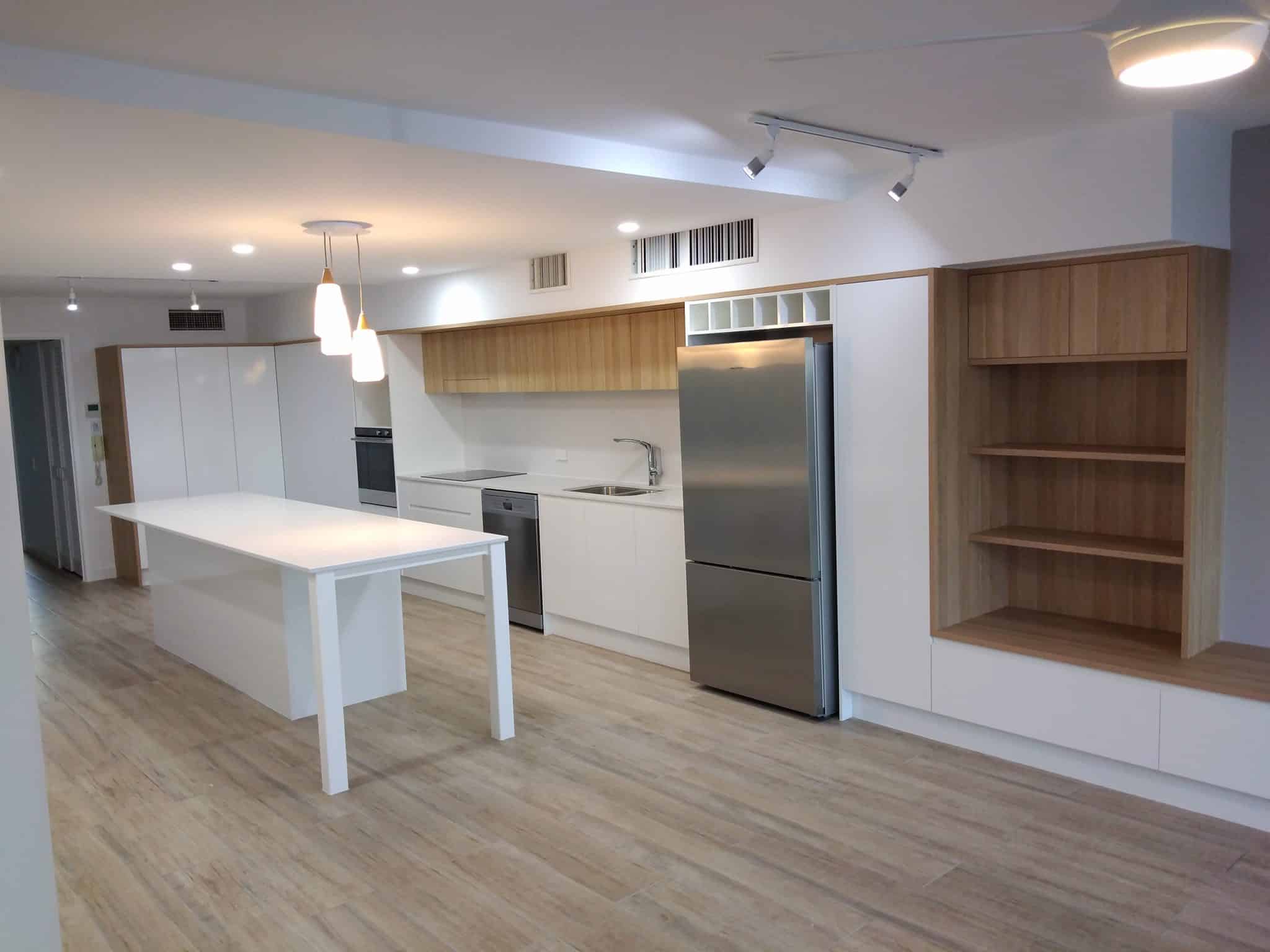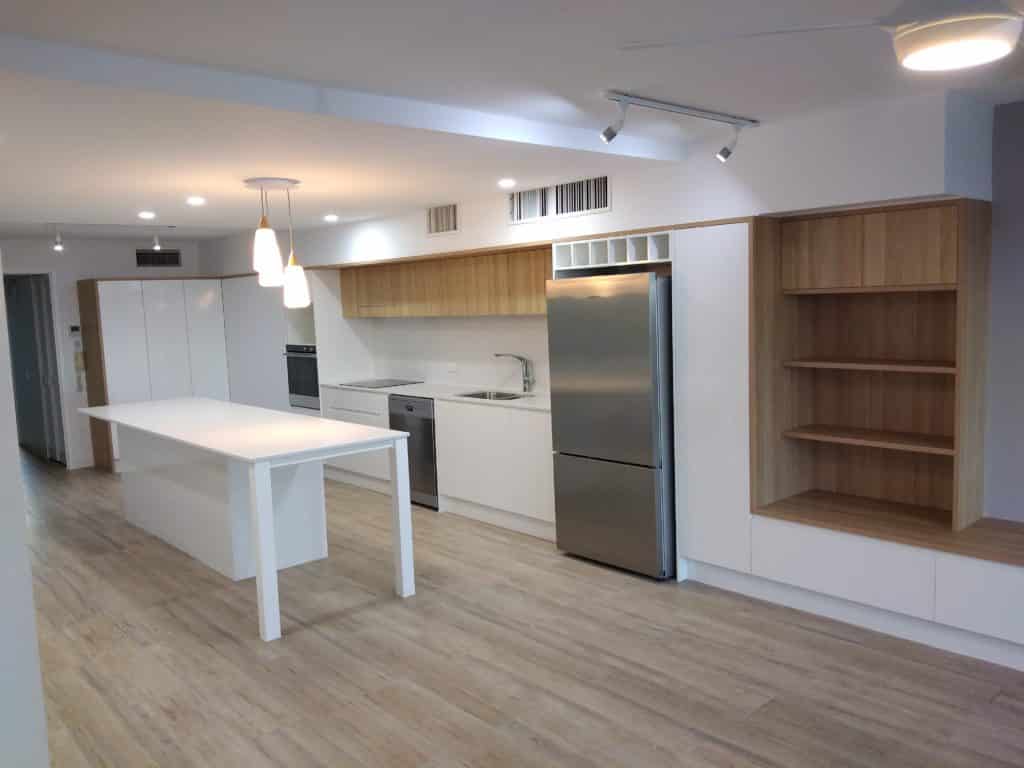 Open Shelving
To create light and airy kitchens, shelf space over dark countertops can be tempting. Here, brown wooden shelves are installed on top of grey marble countertops, and the rest is up to your creativity to complement the neutral kitchen design.
Blonde Neutral Cabinets
There are plenty of colour tones and hues available for modern cabinetry but blonde, honey-hued kitchen cabinets stand out when it comes to achieving a warm and cozy atmosphere. Along with its beautiful colour and relaxing tone for the eyes, honey cabinets are easier to clean and maintain than other dark or very light colours.
Wicker Counter Chairs
Woven wicker chairs work well for the look that you're trying to achieve. To make a white room cozy, you can add a touch of brown. Whether it's wooden chairs or a wood cutting board against the backsplash, every white kitchen needs an element of brown to give it life.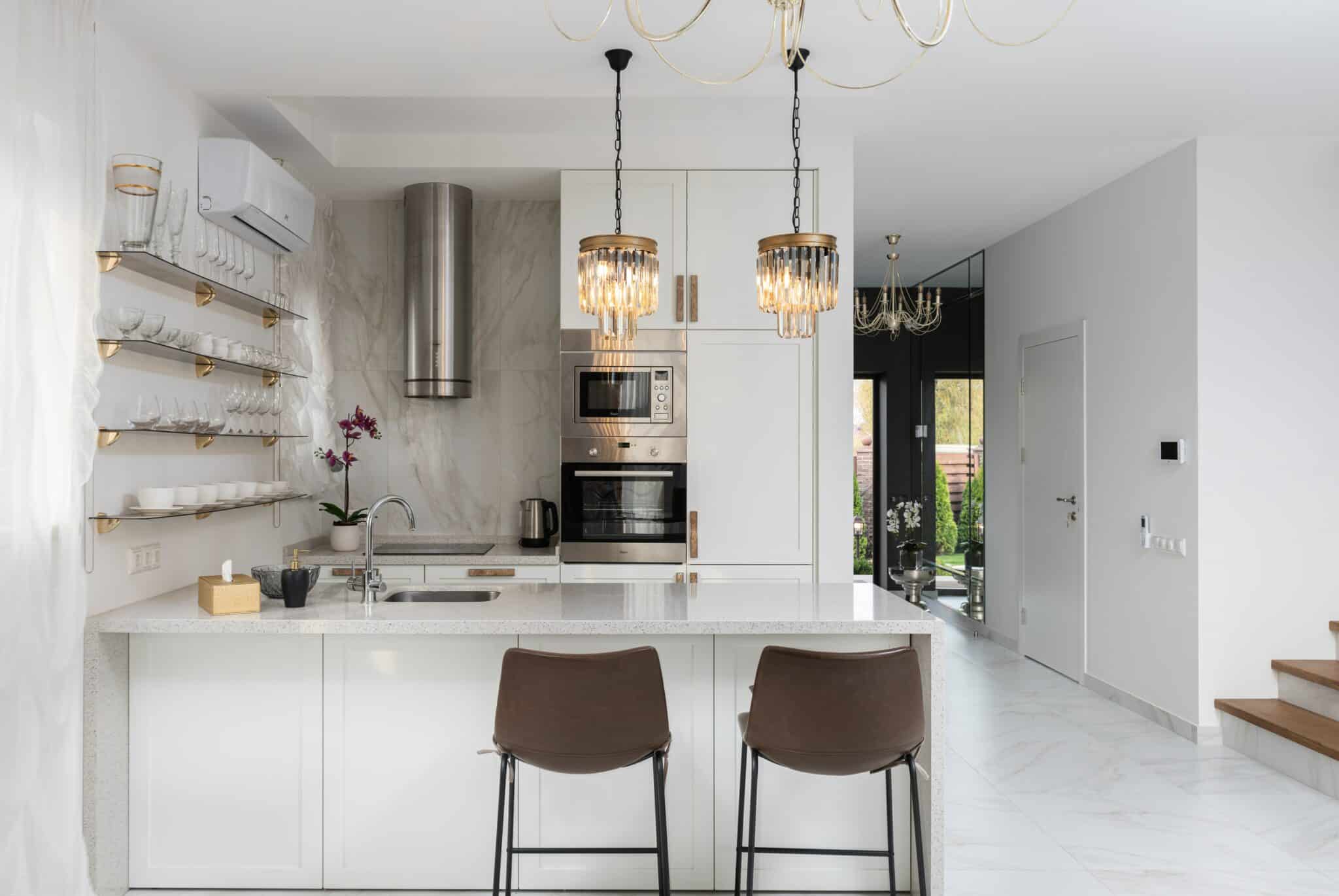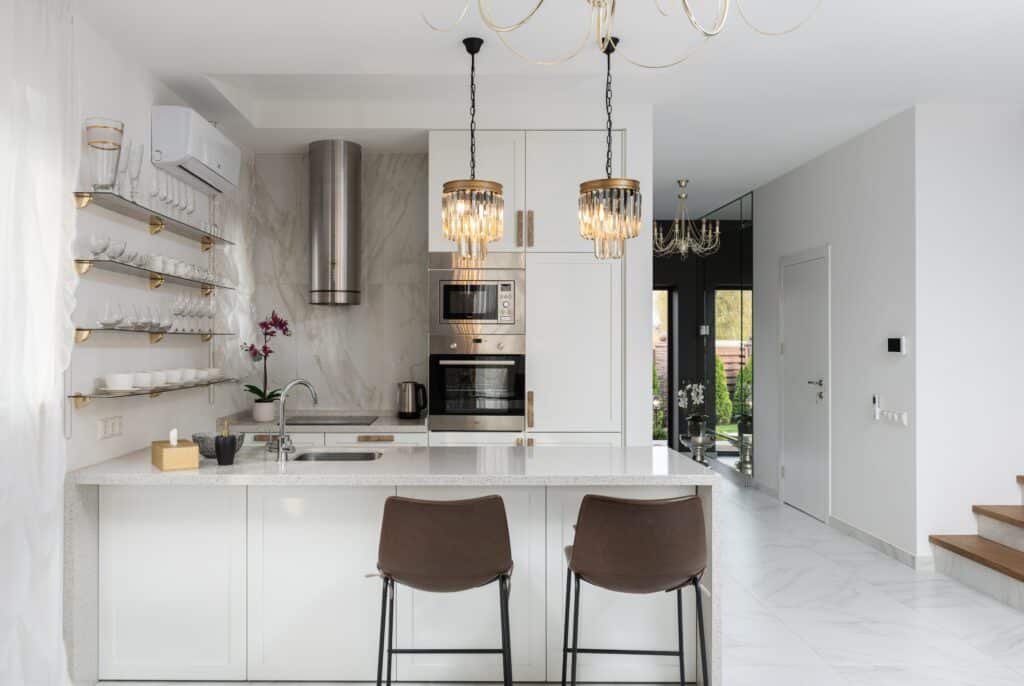 Exposed Wood Ceiling Beams
Sometimes less is more. If you're trying to achieve a neutral contemporary look, then you might want to consider leaving your beams exposed. Exposed wood beams are a great way to bring warmth to high ceilings in a kitchen. By bringing attention to the ceiling, they make the room seem safe and cozy.
Conclusion
We hope this article helps you redesign your kitchen. As you can see, there are a multitude of different ways to approach the contemporary style when planning out the design of your kitchen. With that being said, it's important that you don't let the ideas in this list limit you as there are more ways to approach contemporary designs that go beyond what we've listed here. Instead of taking this article as a strict list of design ideas, it would be better to use it as a jumping-off point that you can build of for your kitchen redesign.
If you are looking for the best kitchen cabinets in the market today, look no further than our selections here at Askin Cabinets. We offer a wide range of cabinets, which can be customised according to your preferences. Contact us today to learn more!