When people think about designing a kitchen, they will instinctively envision a stove, some appliances, and good food. After all, those are the typical things one would see in this part of the house. However, one of the last things that may cross people's minds is the paint colour of this essential room.
Although the end goal is to be able to eat the food that comes out of the kitchen. However, many people do not realize how much time they will spend in this room to prepare and cook the spread that we see waiting for us at the dinner table. This is why choosing a good colour for your kitchen is a crucial decision you need to make.
Why Is Colour So Important?
Many people do not realize that choosing the right colour for a kitchen is vital. It may be easy to decide on one colour, but you will know you have chosen the wrong one instantly. In many ways, the kitchen is the heart of a home. The colour you choose should embody the feelings of belongingness and unity that are supposed to be felt by a family when they are in the space.
Picking the Right Colours for Your Kitchen
When choosing a colour for paint, many people may automatically want to go for their favourite colour. That will not be a bad idea per se, but if your favourite colour is neon yellow, it will end up being an eyesore. This is why more thought should go into deciding what colour you should pick. Here are a few considerations to help you decide:
1 – Style of your Kitchen
Look into the overall style of your kitchen. What types of lighting sources do you have? Does your kitchen allow for natural light to come in? Keep in mind that the style and lighting of your kitchen may alter the way some colours are perceived. Look into this before deciding on a colour.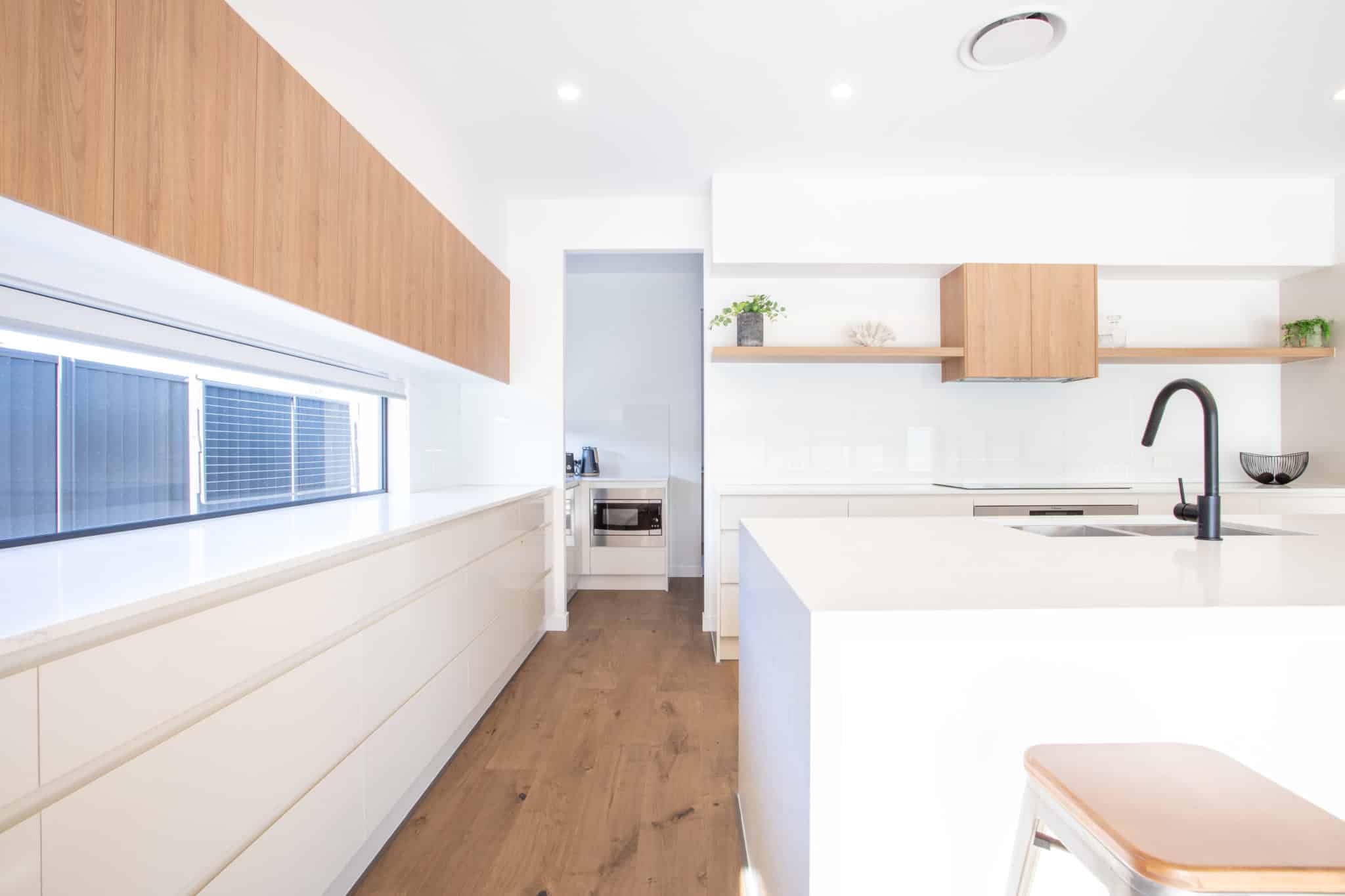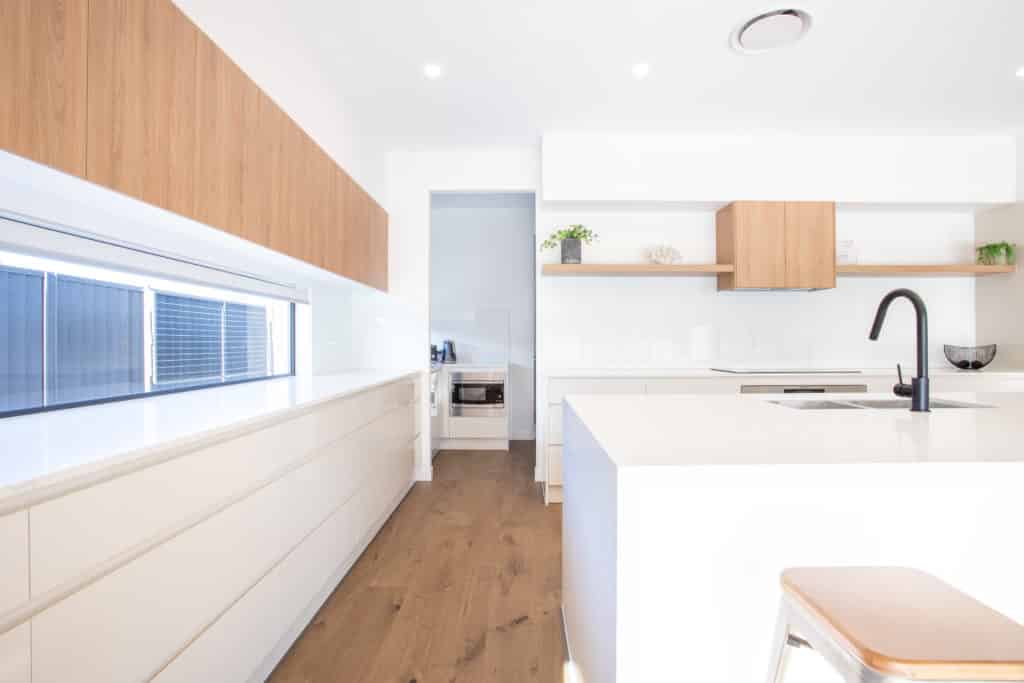 2 – Existing Colours in the Room
What colours do you already have in this room? Some colours do not work well when they are put next to others. They may clash with the existing colours of the fixtures and other irremovable aspects of your kitchen. It is best to choose colours that contrast and match well with these existing colours in order to form a more cohesive theme.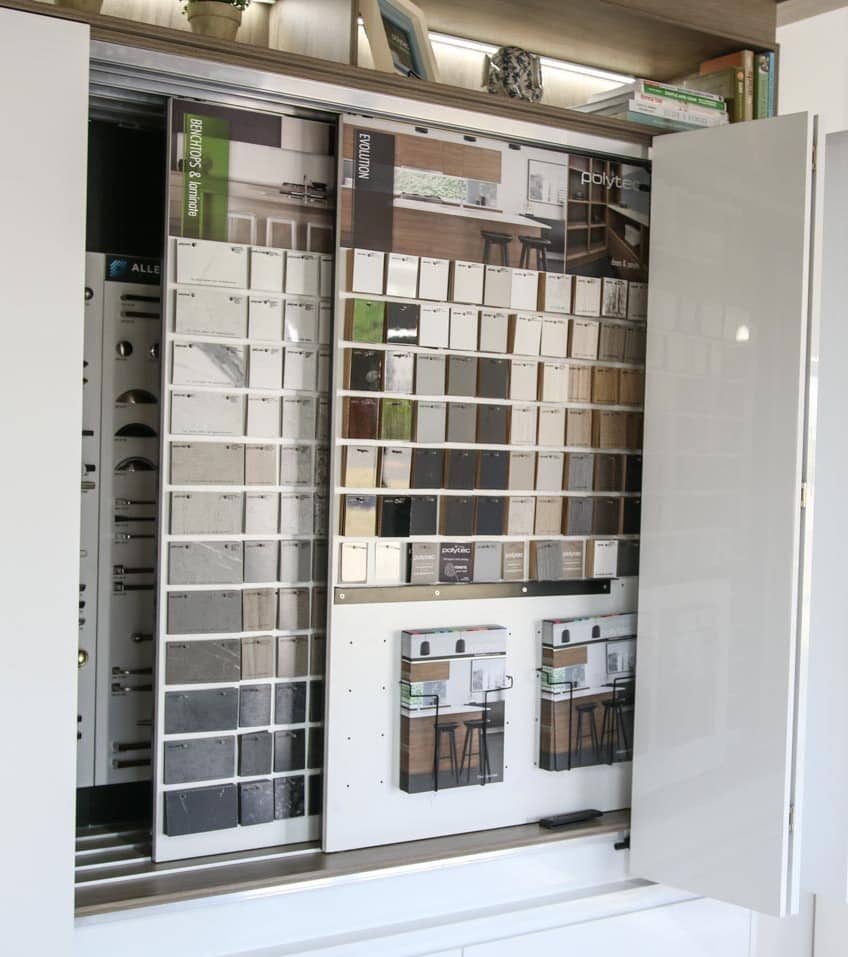 3 – Colour Moods
Colours coincide with moods and emotions. Blue and green are said to be relaxing colours while orange and red are supposed to be their opposite. Red can fill a room with energy while orange can increase excitement and anticipation. Purple symbolizes sophistication and class; yellow is meant to add a happy tone. It is important to look into these deeper meanings of colours and choose the emotion that you want to be present in the room with you as you cook.
Conclusion
Just like with any other part of the home, designing your kitchen requires time and effort. Before choosing the countertop designs, which appliances you want to include, and other minute details, you have to decide what colour and overall theme you want to have for your kitchen first. Keep in mind that you will be preparing food for your family in this room. Cooking does not only require knowledge and skill; many times the preparation of great-tasting meals will come with passion and emotion, which can be felt in the food that is prepared. Since colour plays a big role in mood and feeling, choosing the right colour to paint your kitchen will have an effect on the food you cook in it.
Once you have chosen a colour scheme for your kitchen, visit Asking Cabinets to choose your kitchen cabinets! We design, manufacture, and install stunning custom cabinetry for kitchens, bathrooms, wardrobes, and laundry renovations. Whether it's a new home or renovation. Visit our website and choose from our selection today!