Function and style are good reasons to love knobs. Kitchens get messy daily. Knobs and pulls are suitable for protecting the surroundings of your cabinets: their longevity depends on it. It is essential to prevent your cabinet surfaces from getting oil on them since they will become more slippery and difficult to clean.
You also need knobs and pulls if you have frameless cabinets or full-overlay cabinets since your fingers won't fit in the spaces between the cabinet doors and drawers. Here are crucial things to consider before shopping for cabinet knobs and pulls. Read on!
1. Choose Between a Knob and a Pull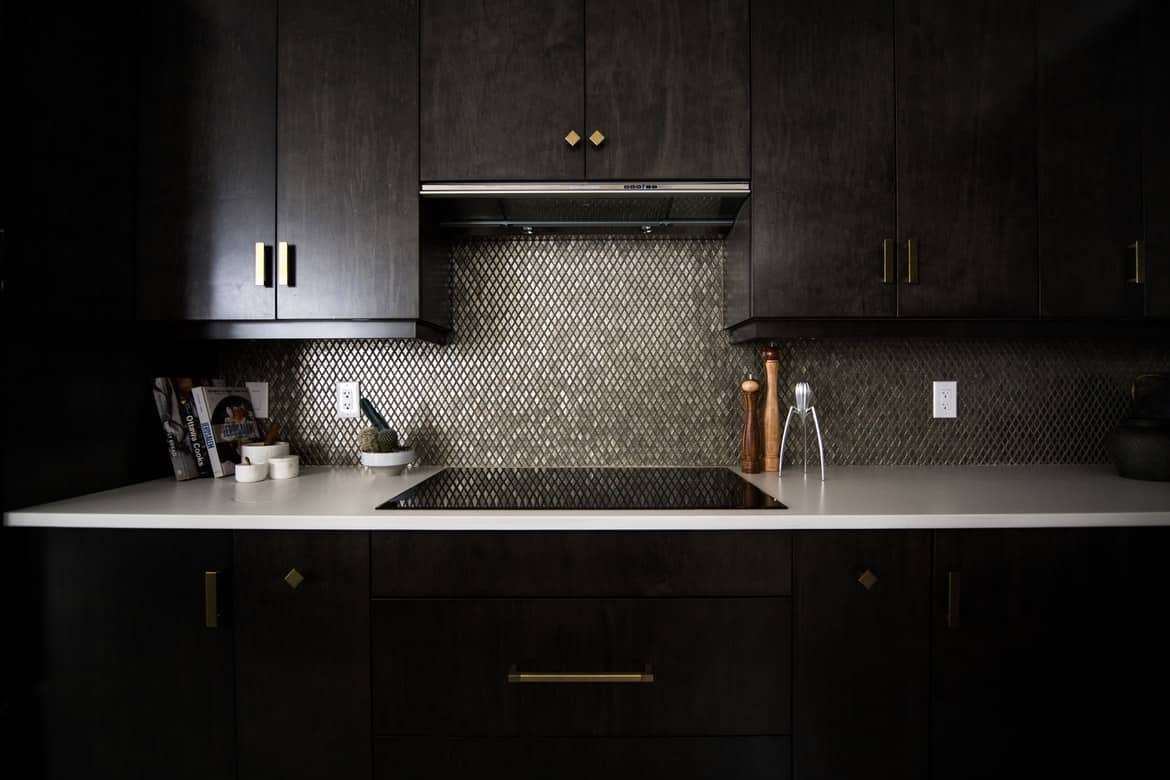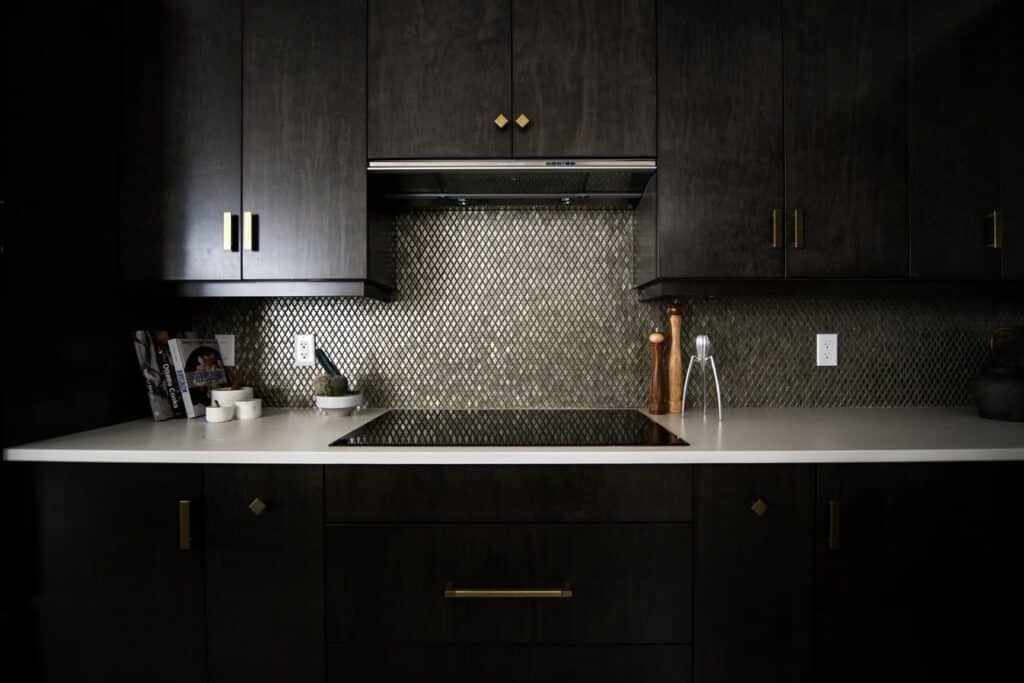 There are no hard and fast guidelines to follow when choosing a knob, pull, or both. One option is to utilise knobs on all doors and drawer pulls on all drawers. Any big door, such as a pantry, and any pull-out door should have a pull (including pull-out base pantries or trash pull-outs). It is far more convenient to open a drawer with a pull. 
This permits you to grip with your entire hand rather than just your fingertips. This is incredibly useful since drawers may get very heavy with your pots, pans, plates and so on. 
2. Figure out if you Want Square or Curved
Square pulls are the most common due to their versatility in design. Curved pulls are more decorative, usually used with other decorative pieces, such as a centre island. If they are used on the perimeter of your cabinetry, they should be at least a few inches away from the cabinet face to prevent a design conflict.
Curved pulls are also an excellent option for corbels since they tend to follow the curve of the corbel. For example, if you use a soft corbel, such as a scalloped corbel, choose a curved pull to enhance the design.
3. Think About the Finish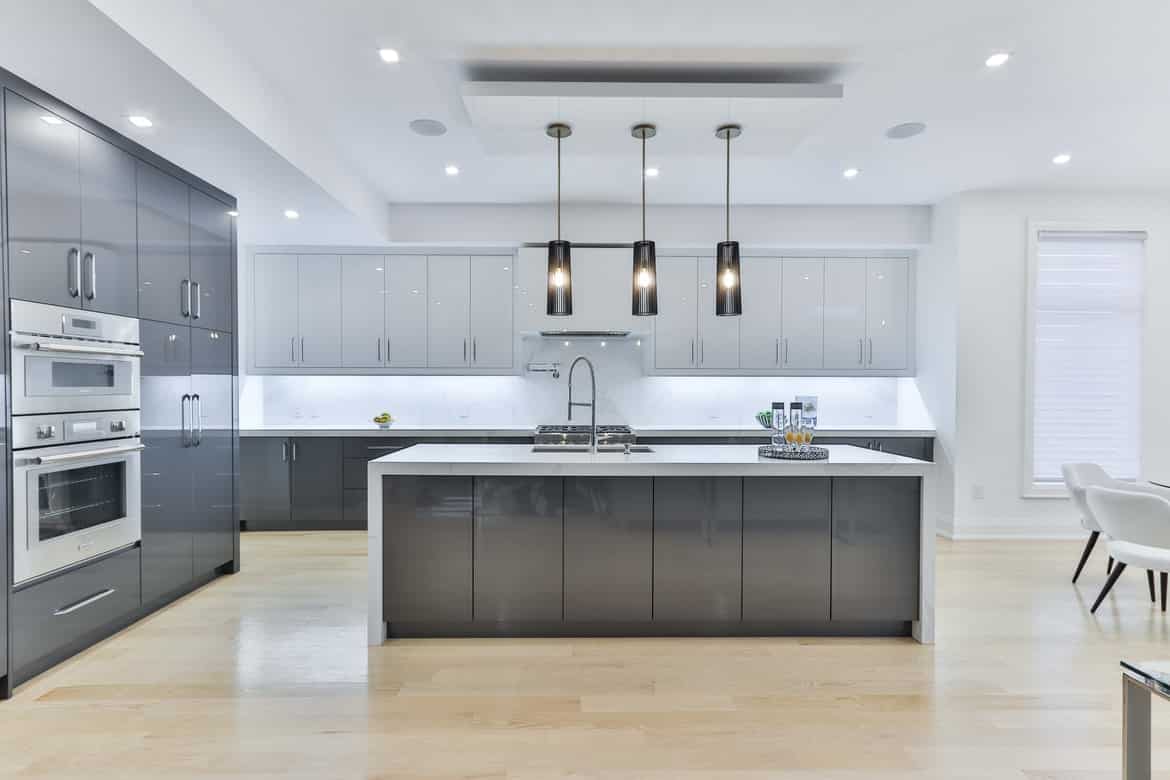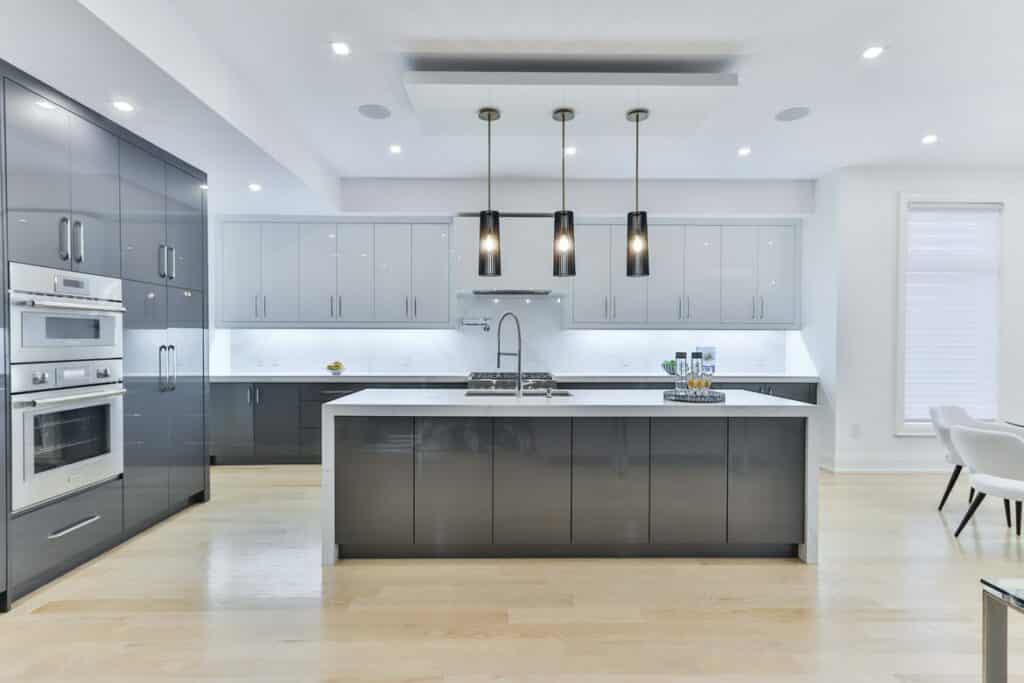 The finish of your hardware is essential to consider, as this will be exposed to daily use and will also show wear.
If you want your hardware to be shinier, choose a brushed, lacquered or polyurethane finish. These finishes are food-safe and easy to clean, as they are highly durable.
A satin or matte finish is a good option if you want a more rustic look. For the glossiest look, choose a high shine nickel finish.
If you want your cabinet hardware to go with a more traditional design, choose a bronze or brass finish. If you have a more modern design, then stainless steel is the way to go.
When you consider cost, many factors go into play, including the manufacturer, style, finish and quantity of the hardware.
Some manufacturers have a significant price variance on their hardware, even when the same style remains. This can be due to the material they are made of, or the company has extensive contacts with the manufacturer, which allows them to get a better price. 
If you are looking for a more economical option, consider purchasing from the same manufacturer from which you purchased your cabinets. They usually carry the same finish, which keeps the costs down.
The cost of your cabinet hardware can depend on many things, including the style, finish and quantity of the hardware. However, you should spend a few minutes thinking about your design and the hardware function. You will want to choose a style that complements your design and serves a purpose in your kitchen, especially when it comes to drawers.
Askin Cabinets are expert cabinet makers in the Sunshine Coast, QLD. We design, manufacture and install stunning custom cabinetry for kitchens, bathrooms, wardrobes and laundry renovations, whether it's a new home or renovation. We provide an all-inclusive service to streamline your entire kitchen or bathroom renovation from concept to completion. We'll take your vision, combine it with our expertise and make your kitchen design and renovation ideas a reality. Please request a quote online or call us on 07 5491 2765.